Angled Pierrot
Common Name In Sri Lanka:

Angled Pierrot

Scientific Name:

Caleta decidia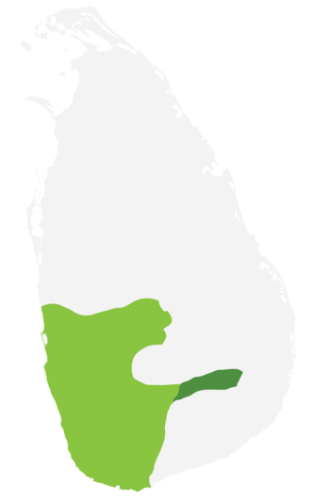 More Abundant
Absent
Less Abundant
Share This Page
Physical Characteristics

Its upper side is dark brown in colour and the sexes are almost similar. It has a broad white transverse band on the hindwing leaving a very small area of dark brown at the base. This band continues half way up the forewing, forming a hook-like marking. White areas are usually more extensive in females, but also varies seasonally. The underside is white with large varying black patches. These patches include two angled markings at the upper margin of the forewing and another at the base of the hindwing. Occasionally, the band on the hindwing is reduced. It has a sub-marginal row of ill-defined lunules on the hindwing. Light blue scales never appear at the tornus.

Habits

Males are found mud sipping along jungle tracks. They do not actively congregate, but join with other mud sipping butterflies. The Angled Pierrot is fond of feeding on nectar. Its flight is similar to other Pierrots and prefers scrub level. It rarely basks and only opens its wings partially. This is a migrant species.

Habitats and Distribution

This forest-loving species can be seen in sunny openings, but females go into the forest to lay eggs. A regular in the low country wet zone, it extends its range to the eastern intermediate zone up to Monaragala.

Larval Food Plants

Immature leaves of Ziziphus rugosa and Gouania microcarpa.
Photo Credit
Himesh Dilruwan Jayasinghe